Remembering Through Giving
VITAS Community Connection helps families and friends honor a loved one's life in a very local way, by donating to local VITAS hospice patients in need and supporting the mission of partners important to the community.
We provide financial assistance to VITAS hospice patients and their families, and to our community partners. Donations stay local, to maintain a "community connection."
VCC Gifts the Joy of Music
The look on David Laessig's face said it all when members of his VITAS care team in Palm Beach, Florida, surprised him with an electronic keyboard, made possible by VITAS Community Connection.
VITAS Community Connection Helps Parkinson's Patient Rediscover the Joy of Music
The look on David Laessig's face said it all when members of his VITAS care team in Palm Beach, Florida, surprised him with an electronic keyboard, made possible by VITAS Community Connection (VCC).
Gingerly at first, and then with more and more confidence, Laessig's fingers found familiar, singular notes that eventually folded into harmonious chords and evoked a broad, satisfied smile.
Members of his VITAS hospice team, executives of Hamlin Place of Boynton Beach Rehabilitation Center, and fellow residents watched as the once-withdrawn patient with Parkinson's disease rediscovered his love of music and joy in the familiarity of piano keys.
More than one onlooker wiped away silent, happy tears.
His performance unfolded on Wednesday, October 30, after weeks of planning.
'My Way' Touches a Chord
David's nurse, Maureen Dawson-Vuona, RN, and music therapy intern Monica Bonasso discovered earlier this fall that their patient had been a pianist since age 5 and spent much of his life playing classical and pop piano.
Bonasso recalled that during one of her early music therapy sessions, David—previously disoriented and bedbound—burst into tears when she began playing Frank Sinatra's song, "My Way."
During follow-up sessions, he asked permission to play her keyboard and—even with limited mobility in his hands—they began writing personalized lyrics to Barry Manilow songs together. She was encouraged that the music was drawing David out of his shell.
Team Manager Shoshanna Chambers, RN, General Manager Diana Smith and Volunteer Services Manager Gayle Stevens approached the VCC, a 501(c)(3) charitable organization that provides support to hospice patients and families with special needs. They asked if VCC could help them purchase a keyboard so Laessig could continue his therapy, to boost his mood and improve his quality of life. VCC approved the request, and Laessig's entire team was present for the reveal.
'The Room was Filled With Love'
"It was a special moment for all of us…the reason we do what we do at VITAS," said Stevens. "To me, it was like that moment when all the heavens come together and the sun breaks through the clouds. The room was filled with LOVE. David was all smiles. It was awesome teamwork!"
Representative Jennifer Faulkner, who also joined the team for the surprise, said "it was so beautiful to hear him play. Many eyes in the room were tearing up. Moments like these are the ones we will remember for a lifetime."
Bonasso was especially pleased to see her patient come out of his shell and find enjoyment again, especially since he has no family support.
"When musicians play their instrument, there is a release of endorphins and adrenaline, creating a sense of well-being and satisfaction that they don't really get from other types of activities," she said. "Patients who have a musical history really benefit from the experience of self-expression, and it helps their health. This music is one of the only things he has. He's just all smiles to have that keyboard. It's great."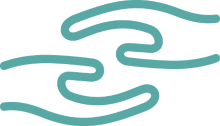 About VITAS Community Connection
We were organized in 2010 to provide financial assistance to VITAS hospice patients and families in need, and to support our community partners. Donations received from grateful families and friends in memory of their loved ones, and from donors who believe in hospice organizations, are used to provide support through VITAS Community Connection.
VITAS Community Connection is a 501(c)3 charitable organization (Tax ID 27-4027765). All contributions are fully tax deductible as allowed by law. 100% of every donation goes to local patient needs or as grants donated to our local community partners, who also provide aid to many VITAS patients. Donations may assist with expenses like utilities and rent or provide airfare and other patient/family needs.
VITAS is the nation's leading provider of hospice care with programs in 14 states – California, Connecticut, Delaware, Florida, Georgia, Illinois, Kansas, Missouri, New Jersey, Ohio, Pennsylvania, Texas, Virginia, Wisconsin – and the District of Columbia.
Florida disclosure statement:
A COPY OF THE OFFICIAL REGISTRATION AND FINANCIAL INFORMATION MAY BE OBTAINED FROM THE DIVISION OF CONSUMER SERVICES BY CALLING TOLL-FREE WITHIN THE STATE. REGISTRATION DOES NOT IMPLY ENDORSEMENT, APPROVAL, OR RECOMMENDATION BY THE STATE.
Florida registration number: CH34986
Contact Florida division of consumer services: 1-800-HELP-FLA (435-7352) or www.FloridaConsumerHelp.com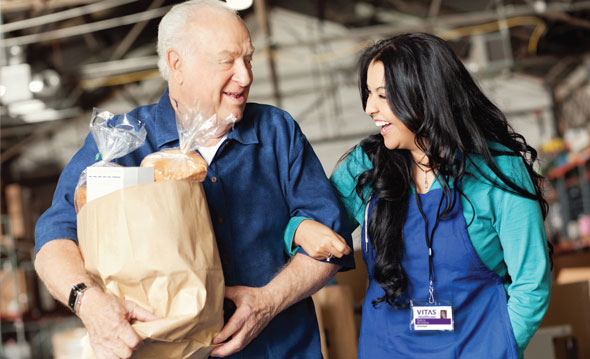 Your donation may buy groceries, pay a utility bill or help a family member travel to see a dying loved one. We support the needs beyond patient care; no medical bills or funeral expenses are paid. VITAS Community Connection also extends support to community partners: local non-profit foundations and organizations that share our mission of assisting patients in need.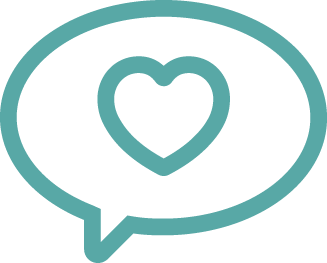 Stories: Helping Hospice Families in Need
For those in the last stage of life, hospice addresses physical pain. It offers support for the emotional and spiritual pain felt by both the patient and the family. But there's an invisible pain that runs rampant in families when faced with terminal illness. It's the pain of knowing there is not enough money to pay for everything. These stories show how VITAS Community Connection addresses that financial pain.
Enjoying One Last Baseball Game Thanks to VCC
Russell Moen smiled wide as Milwaukee Brewers left fielder Ryan Braun swung at the pitch and connected. A sharp thwack reverberated through the stadium, and Braun was halfway to first base before Russ caught his breath enough to join the cheering crowd.
At that moment, Russ wasn't a hospice patient accompanied by his nurse–he was somehow a younger man, jocular and full of vigor, enjoying a beautiful day at the ballpark with a good friend.
In reality, Russ was both, just as Jeremy Gwilliam, LPN, was both caregiver and friend to the older man.
After more than a year of twice-weekly care visits, Jeremy had grown used to his patient's youthfully irreverent attitude: Russ was dying of lung cancer and dependent on oxygen, but often forgot–perhaps intentionally–to wear his mask. Despite being wheelchair-bound, Russ refused to receive care in a facility.
"He's the coolest 81-year-old you'll ever meet–he even listens to hip-hop," Jeremy said of Russ. "But he wouldn't last a minute in a facility. He insists on living independently."
The Baseball Game of a Lifetime
During a routine visit, Russ told Jeremy that he'd like to see a Milwaukee Brewers game one last time. Jeremy began to make arrangements, planning to pay the bill on his own. Then he remembered VITAS Community Connection (VCC).
Christine Nelson, volunteer manager for VITAS in Milwaukee, knew her way around VCC and helped Jeremy apply for and receive funding. With that, and a donation of two tickets from the Milwaukee Brewers organization, Jeremy and Russ were set for the baseball game of a lifetime.
When Jeremy arrived at Russ' house, he found the elderly patient in alarming disarray. Russ had seemed fine during a nursing visit on the previous evening, but that morning he was slumped over, confused and short of breath, Jeremy explained.
"My first instinct was to call and say Russ can't make it, but I knew that would crush him," Jeremy said. So, he got to work.
"I got him all cleaned up, dressed him, trimmed his mustache, beard and eyebrows and–just in the nick of time–made it to the van."
At the game, the duo had a blast. Russ was ecstatic to be there, telling Jeremy again and again how appreciative he was–and how amazed he was that organizations such as the VCC even exist.
He started "the wave" in his section, cheered with each hit and groaned when his team struck out. Russ took full advantage of his $50 voucher from the VCC and bought himself a Bob Uecker T-shirt, a bratwurst and a drink. Jeremy administered pain medication and saw to Russ' other needs between plays.
A Memorable Gift
Midway through the game, Brewers staff presented Russ with the ball that Ryan Braun had hit for his decisive double. Jeremy spotted a tear in Russ' eye as he graciously received the gift and managed to snap a few photos of the emotional moment.
Two of those photos now hang framed in both Russ' and Jeremy's houses, memorializing their friendship and the joy that VITAS and VCC were able to bring to Russ despite his illness.
"The best part of the experience was seeing the twinkle in Russell's eye," Jeremy said. "I was glad to be there and, obviously, so was he. I feel very proud to work for an organization that can do this for people."
Helping Cancer Patients Focus on Recovery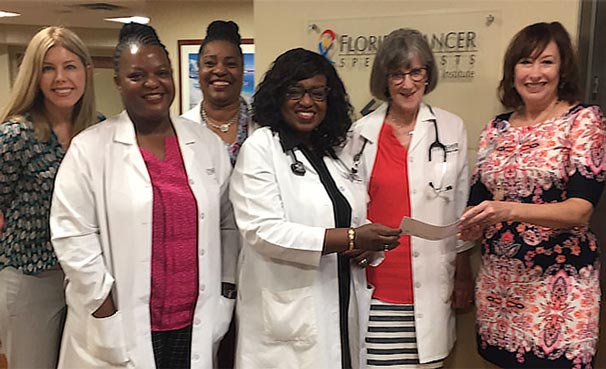 Patients undergoing treatment at Florida Cancer Specialists in Palm Beach Gardens received financial support for essential living expenses, thanks to a $5,000 donation by the VITAS Communication Connection (VCC) to the cancer treatment center's foundation.
Deborah Totten, senior director of market development for VITAS® Healthcare in Palm Beach, and VITAS representative Michelle Law personally presented the donation in June 2019 to the nurse practitioners at the cancer treatment center's office in Palm Beach Gardens.
"The nurses were so incredibly surprised to receive this donation," Totten said. "We know the mission of the Florida Cancer Specialists Foundation aligns closely with VCC's mission to provide financial assistance to VITAS hospice patients and families in need, and to support community partners. We are glad these funds will provide cancer patients with some much-needed financial peace of mind."
The Florida Cancer Specialists Foundation, a 501(c)3 provides financial assistance to patients at its clinics throughout Florida, providing an immediate impact on cancer patients and their families by allowing them to focus on their recovery.
VCC also receives donations from grateful families and friends in memory of their loved ones, and from donors who believe in hospice organizations. Every donated dollar does important work locally, such as providing assistance to Florida Cancer Specialists in Palm Beach Gardens.
VITAS Community Connection Makes Donation in Support of Northern Virginia Veterans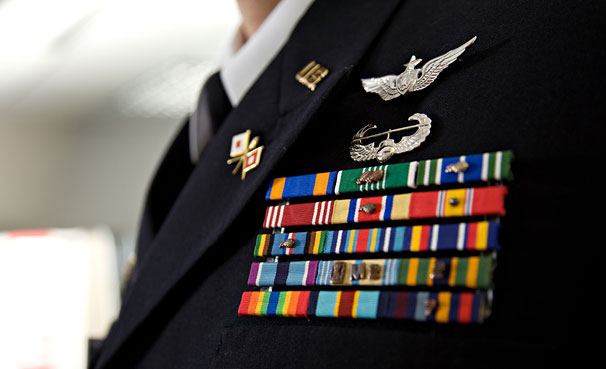 Manassas, VA - VITAS Community Connection (VCC), donated $1,000 to Northern Virginia Veterans Association on Tuesday, February 20, 2018 at the NOVA Veterans Quarterly Membership Meeting in Manassas.
VITAS Community Connection recognizes that past military service profoundly affects America's veterans as they age and understands their special needs, providing useful services to ensure the best possible end-of-life experience for the men and women who served our country.
"As part of our commitment to caring for our veteran community, VITAS Community Connection is proud to support the Northern Virginia Veterans Association. This donation will enhance access to much-needed community health and healthcare resources for them," said Susan Sien, Administrator for VITAS Community Connection.
VITAS Community Connection is a 501(c)3 charitable organization. All contributions are fully tax deductible as allowed by law. 100% of every donation goes to local patient needs or as grants donated to local community partners, who also provide aid to many VITAS patients. Donations may assist with expenses like utilities and rent or provide airfare and other patient/family needs.
"VCC receives donations from grateful families and friends in memory of their loved ones, and from donors who believe in hospice organizations. We are proud of the fact that every donated dollar does important work locally, and that our patients' memories maintain a 'community connection,'" said Sien.
NOVA Veterans Association is a one-stop hands-on nonprofit that, at no cost, guides military families and veterans to the local community resources that best meet their needs. It provides comprehensive support to veterans from healthcare to housing to employment. The association case manages and follows up to relieve frustration and confusion so veterans are taken care of in a caring and effective way. For more information, please visit www.novavets.org.
Reeling in Memories with One Last Fishing Trip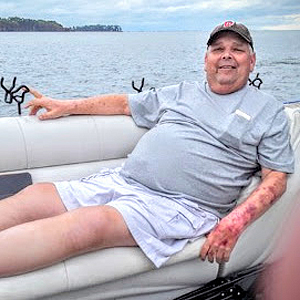 How VITAS Community Connection helped make a last wish come true
It was a good day for fishing; but this wasn't just another fishing trip for Jeff and and his three best friends, Kevin, John and Mike. As their boat motored 10 miles out from the shore of Lake Marion with Captain Boudreaux of Santee Cajon Fishing Guides at the helm, they all knew it could be Jeff's last fishing trip.
Friends through "Thick and Thin"
Diagnosed with multiple myeloma in 2003, Jeff endured two bone marrow transplants and intensive chemotherapy. Mike Browning, Jeff's friend of 42 years and first roommate, and John Swallows, Jeff's long time co-worker, stepped in to help Jeff from the moment he got sick. The cancer went into remission. But when it returned, the doctor told Jeff he wouldn't survive another transplant. In 2015, unable to care for himself, Jeff moved in with Anita, his friend and "surrogate mother" since childhood, and her husband Kevin.
When Jeff became a VITAS patient, Ginnie Brooks, the social worker on his hospice team, asked if there was anything on his "bucket list" she could help him do. His answer—to go fishing one last time with his friends. "These guys have been with me through thick and thin," says Jeff. "I keep getting sicker and sicker and I worry about being a burden on everyone. I really wanted to give back to them."
Planning with a Purpose
"Jeff did all the research," recalls Ginnie. "He got all the information and I helped him fill out the application to VITAS Community Connection (VCC) of Dayton."
"Planning and coordinating this trip was challenging, but I enjoyed it so much," recalls Jeff. "I was a manager in my work and I was used to planning. This gave me a purpose. It reminded me of what I used to do."
Hospice care is designed to provide physical, emotional and spiritual care for patients near the end of life. In Jeff's case, VCC found a way to help with Jeff's emotional needs. "Before VITAS, I was becoming more and more depressed. I was just waiting to die," says Jeff, his voice thick with emotion. "This trip changed my outlook; it changed my life. My body is still sick, but I am more relaxed and happy."
"I was so glad we could do this for him," says Ginnie. "When we can make a patient happy near the end of their life in this way, it makes our job so worthwhile."
A Fish Tale
A handicap-accessible van accommodating Jeff's wheelchair was rented for the four friends to embark on the 12-hour drive from Dayton to Santee Cooper, South Carolina. They spent three days on 110-acre Lake Marion, fishing for catfish and crappie. Nights in their small cabin in the woods at the Santee Cooper State Park were filled with story-telling, reminiscing and cooking up their catch of the day along with hushpuppies and hash browns.
Spending time with his friends was "magical" for Jeff. "I had a ball," he recalls. "I was out of the house—in the van, seeing the countryside, on the lake."
Although Jeff caught just a few fish, he had fun watching his friends reel in theirs. After three days of fishing, the men had more than 100 pounds of fish, fileted and ready to eat. "We couldn't possibly eat all that fish, so we're going to donate most of it to a church or other organization for a fish fry," says Jeff.
Sometimes the best medicine is being with those who mean the most. "I am so thankful to VITAS Community Connection for making this trip happen," says Jeff. "We would never have been able to do this without them."
When hospice patients need help beyond patient care, VITAS Community Connection can help.
"The Best Christmas We've Ever Had"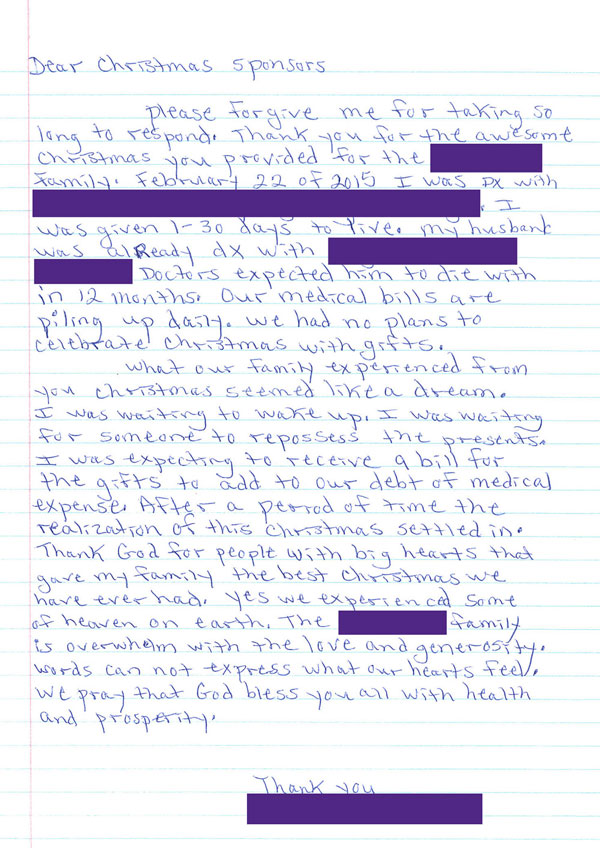 A Family Thanks VCC for a Gift Basket
For Christmas 2015, VITAS Community Connection used local donations to create holiday gift baskets for families in need of assistance in the Pittsburgh and East Bay, California areas.
One of the families who received a gift basket wrote us a thoughtful letter expressing their gratitude. (We've removed their personal information from the letter.)
Here's the text of the letter. It has been edited to remove personal information.
Dear Christmas sponsors,
Please forgive me for taking so long to respond. Thank you for the awesome Christmas you provided for the ... family. February 22 of 2015 I was diagnosed with ... I was given 1-30 days to live. My husband was already diagnosed with ... Doctors expected him to die within 12 months. Our medical bills are piling up daily. We had no plans to celebrate Christmas with gifts.
What our family experienced from you [on] Christmas seemed like a dream. I was waiting for someone to repossess the presents. I was expecting to receive a bill for the gifts to add to our debt of medical expense. After a period of time, the realization of this Christmas settled in. Thank God for people with big hearts that gave my family the best Christmas we have ever had. Yes we experienced some heaven on earth. The ... family is overwhelmed with the love and generosity. Words cannot express what our hearts feel. We pray that God blesses you with health and prosperity.
Thank you
Helping a family through Huntington's Disease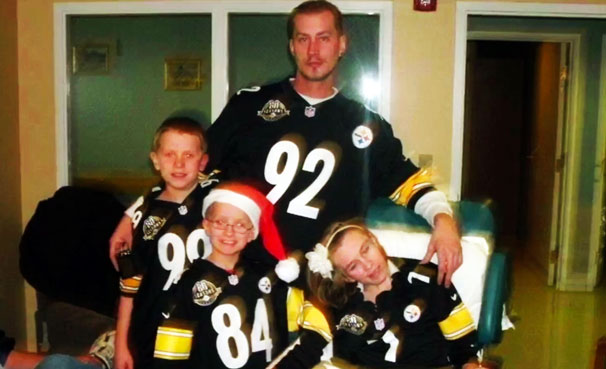 Terry Warren of Rock Falls, Illinois, defines himself as "somebody who's struggling anyway on a day-to-day basis." When his young wife Jenny was diagnosed with Huntington's disease, he became mom, dad, nurse and breadwinner; trying to keep his family together as the bills piled up.
Eventually, when she needed 24-hour care, he had to place her in a nursing home. When she was eligible for hospice, he got additional care for her. But when his VITAS Healthcare social worker suggested that there was financial help for his family through VITAS Community Connection, Terry was elated.
The memory of that moment causes tears to appear as he recalls, "That was a lot of weight off my shoulders."
'This is what we do'
For Susan Sien, VITAS Community Connection (VCC) administrator, it's all in a day's work. But she too was moved by how well VCC was able to meet the Warren family's needs.
"This is the kind of thing that we love to do; it's the kind of thing we were started to do," she says. "The family had two young sons, the wife obviously in the end stages of Huntington's, and Mr. Warren wanted for him and his sons to stay with her those final weeks. He had used all his vacation time and was not able to take paid time off of work and was worried how he was going to be able to get by for those few weeks, a month—however long it might take.
"And so we were able to immediately jump in and pay his rent for the month. We paid a couple of utility bills. We were able to provide a VISA debit card so he didn't have to worry about food and necessities for his sons during that time period. We even I think paid for a pair of eyeglasses for one of the sons. It's a perfect example of what we're here for."
VCC receives donations from grateful families whose loved one was a VITAS patient, or from family and friends of patients who want to donate in the patient's name, as a kind of living memorial. VCC sees to it that money donated in honor of a patient in a certain town or city stays in that community, helping needy families coping with the end of life and other extraordinary hardships. This creates a "community connection" between the deceased and the place he or she called home.
Helping families focus on what's important
As for Terry Warren, he says, "I can't express how thankful I am to all those people that have donated and have helped me and my boys out."
For families living paycheck-to-paycheck, the diagnosis of a terminal illness puts them teetering on the edge of financial ruin. Knowing they have people who are willing to help keep them afloat financially throughout the duration of the illness allows them to focus on what's really important, spending quality time with their loved one.
VITAS Community Connection is a 501(c)3 charitable organization. 100 percent of every donation goes to local patient needs and community partners. All contributions are fully tax deductible as allowed by law.
Contact Us
To request information please fill out the form below and we will be in touch.